How This TikToker Landed Over 100 Brand Deals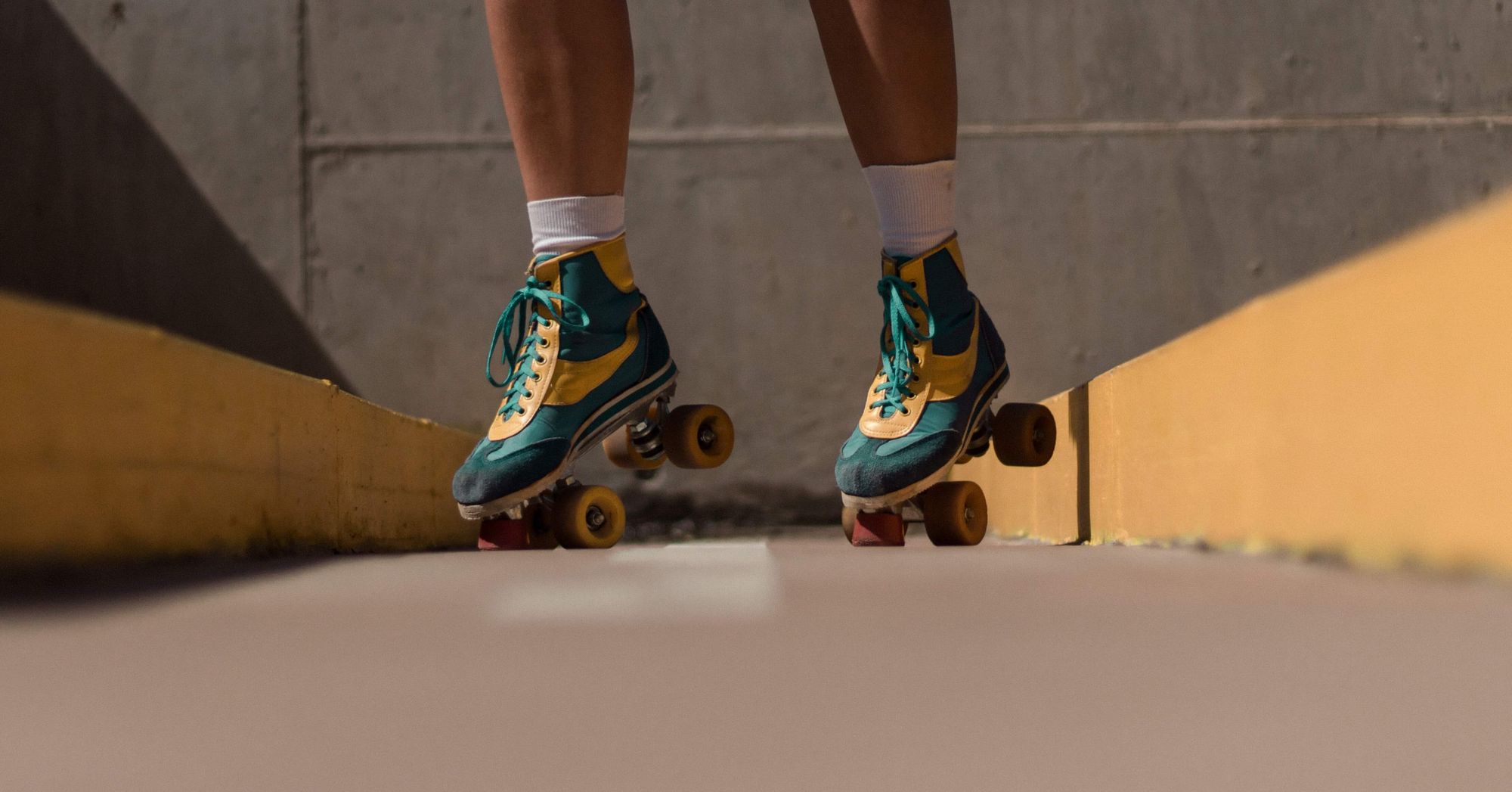 In just two and a half years, TikToker Toni Bravo has made a full-time career out of her social media. In fact, the 23-year-old is financially independent and has been able to sustain her Los Angeles lifestyle through brand deals and other gigs she's landed through TikTok.
While the content creator is grateful for her job, she never set out to have this career –  it happened organically. But this isn't surprising considering her background.
"I was definitely a theater kid. I was always recording myself and filming things. I was on YouTube when I was nine. None of this feels new," Toni said. "I think the biggest transition was turning it into a full time job."
Here's how the 23-year-old went from an amateur creator to making social media – particularly TikTok – a career.
Starting out by posting roller skating content
In spring 2020, when the pandemic had first started, Toni moved home from college as everyone was preparing for a lockdown. But instead of just staying cooped up inside, she began roller skating with her friends at skateparks from 8 am to 3 pm and posting it all on TikTok.
These initial TikToks weren't staged or highly edited but showed herself and her peers having fun while skating. Her videos began getting traction online, and Toni found herself in a very unusual position: brands were contacting her.
"Roller skating is definitely what introduced me to social media being a job and being able to make money and work with ridiculous brands," Toni said. "I had no management, I had no representation, I was doing everything myself. It's insane, because I did some pretty cool things with some friends."
For reference, Toni has modeled for brands including Coca-Cola, Calvin Klein, and Nike. And was even featured in Buzzfeed, Teen Vogue, and Vogue, to name a few publications, all because of her roller skating.
After Toni's initial success with roller skating content, she graduated from college in June 2022 and got a job at Rare Beauty – a makeup brand created by Selena Gomez – as a social media associate. Through this job, Tony naturally became more interested in the beauty community and was learning a lot through handling Rare Beauty's TikTok.
"I was creating TikToks, coming up with TikToks, editing TikToks. Posting and monitoring the comment section and just learning a lot about the beauty community," she said. "So this was my first experience posting about makeup and making videos regarding beauty."
Toni then started posting makeup content consistently on her own TikTok in late 2022 and saw her account grow substantially. In fact, she's now reached over 370,000 followers.
While her corporate job at Rare Beauty helped Toni broaden her horizons as a TikToker, she also got a crash course on creating great content when she applied and got accepted to one of Buzzfeed's creator programs. There she was able to sit in on brand meetings and learn from social media strategists and creative experts.
"It basically centered around us being the best creators we could be," Toni said.
How Toni kept growing her brand partnerships
When Toni was originally approached by brands back in 2020, she was without an agent. But, instead of handling contracts by herself, she worked with her friends to negotiate deals.
The creator and her friends were transparent about the offers they were getting and the rates that they were charging for creating content. In this way, pay transparency was huge for the content creator at the beginning of her career. By being so transparent about money, Toni and her friends knew from early on what they deserved and weren't afraid to ask brands to reconsider their offers.
"If we were all working on a project we would negotiate offers together. We would pop on calls and be like, 'here's what they're offering you. This is what they're offering me.' Let's all come back to them with this number," Toni said. "We would all just be like, 'yo, like, let's demand this.' And we'd get it every time."
Toni went on handling brand deals on her own for some time. Since she posted her email on all of her social media bios, she found that brands were able to easily contact her. And because she gained so much traction online with her rollerskating, she was in demand.
In late 2022, it got to a point where the content creator felt overwhelmed and knew it was time to get a manager.
"I was missing out on emails and threads, because they were just too many. And I could not track the details and numbers and contracts," Toni said. "And that's when I was like, okay it makes sense [to get a manager]."
While Toni's manager, Kiki, handles all of the logistics of her brand deals, Toni is looped into every aspect. She is typically given a creative brief, information on the brand's specific campaign, along with a contract that details all of the financial aspects and the timeline of the deal.
A brand she's worked with multiple times is Saie, the beauty brand first contacted her back in 2020 after finding Toni through Instagram, and they've recently worked with TikToker again for a recent launch.
When making these videos, Toni never goes out of her way to over-produce them. Instead, she keeps them as lowkey and simple as possible. Oftentimes, she's just filming in her car, making her content feel authentic and genuine.
While some brands are a bit more strict than others, Toni enjoys creating branded content and says she's able to make each TikTok and Reel her own creation – her favorite part of her job.
"I have a huge amount of autonomy, which is why I love doing it," she said. "I like having fun with how I make things and how I edit things."
Toni's plans for career growth
As Toni is in her third year creating TikToks, she's been able to make this her full-time job and is getting paid well for her work. While part of her salary increase has to do with the rates she's charging going up as she continues to grow her accounts, she also credits it to the early conversations she had with her friends about salaries.
"Obviously, the more you start doing gigs, the rates go up as the followers go up, and the engagements go up," she said." And I think a huge part was also having those conversations with my friends."
She advises aspiring TikTokers to be consistent in posting and also to listen and engage with their audiences. But most importantly, she thinks the main reason for her success is that she only posts content that she's genuinely happy to create.
As Toni continues her social media career, she is adamant on not boxing herself into one category. She's made videos on roller skating, beauty, knitting, and her dog, and believes the reason all of this content performs so well – and has landed her dozens of brand deals – is because she genuinely cares about her work.
"I think just showing up authentically [on social media] is always the best way."